Each Pickleball Experience is unique in that we customize the curriculum to flow with each group's abilities and needs.
As such, we have an extensive curriculum that touches on every aspect of the game.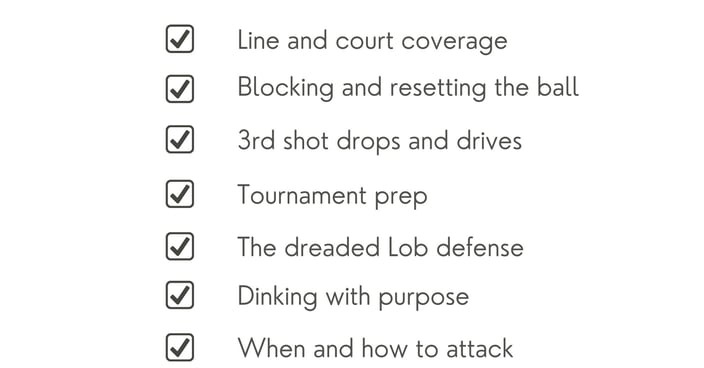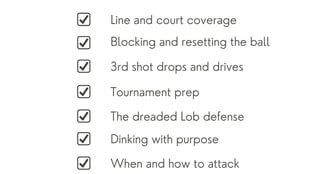 More than anything we want you to have a great time and get to know each other on a deeper level.
We look forward to meeting you
and having the honor of sharing an experience together.