WHAT PEOPLE LOVE ABOUT US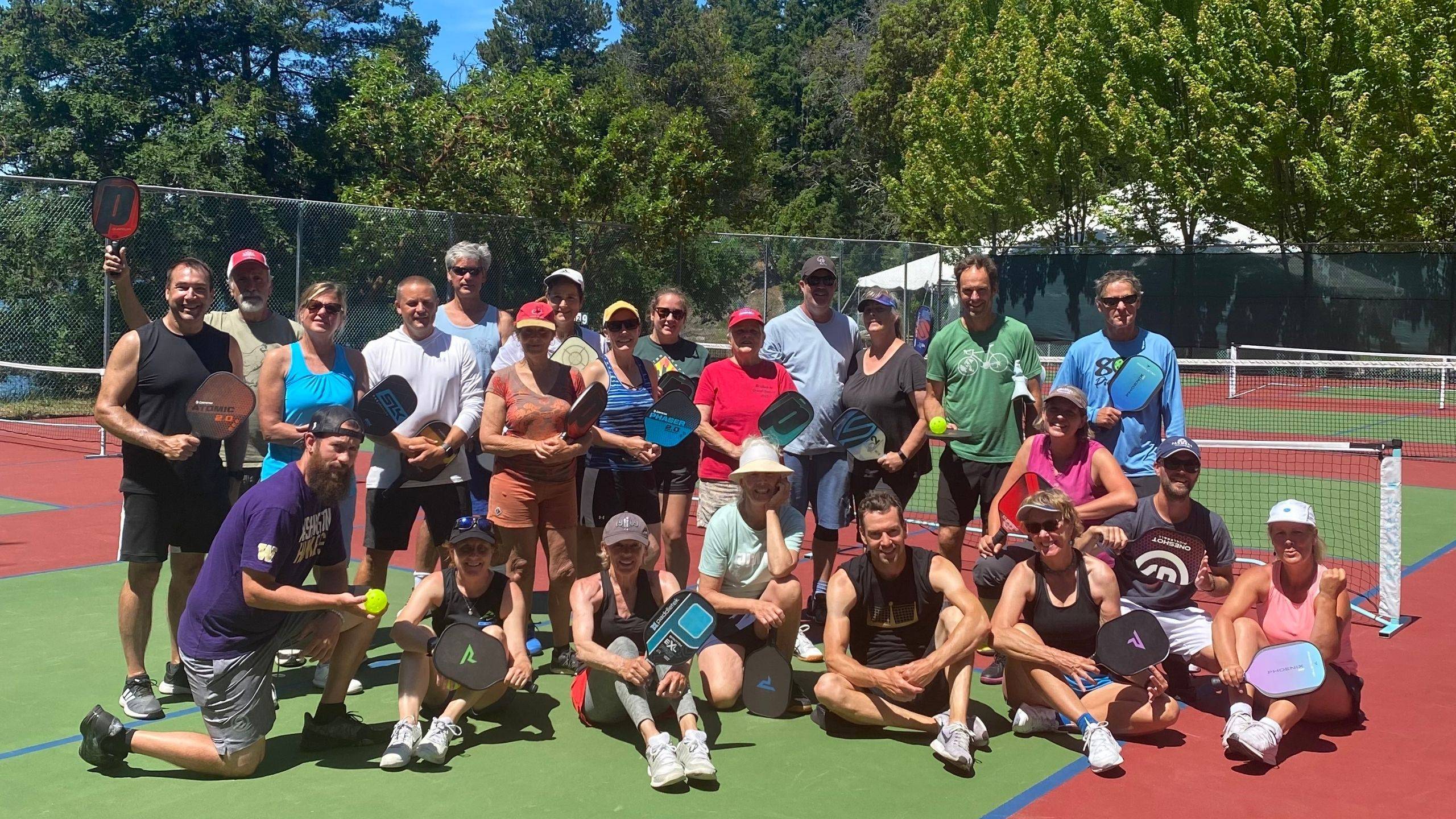 I was able to attend your Friday coaching session. It was a 10 star experience. Great coaches, great content, great individual attention. 2021

The Pickleball Experience has changed our whole Pickleball community .
-Tony , Kona, Hi
You and your gang were AMAZING!!
It was such a fun experience being with you all and our 2 small clinics were fabulous. We played last night in the ladder and I saw a huge difference in my game. I'm finally ready for a little faster ball.
ALOHA, SUE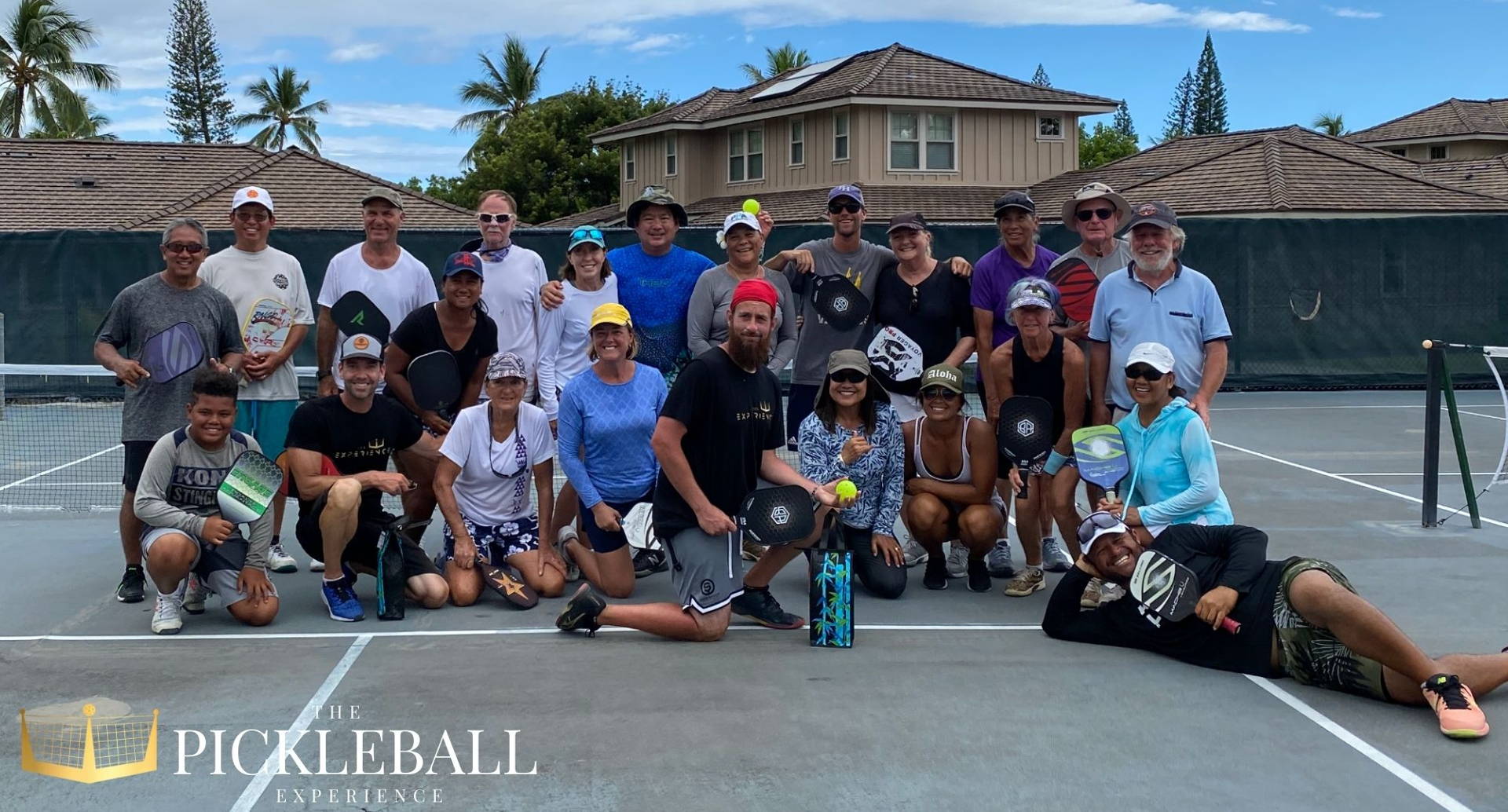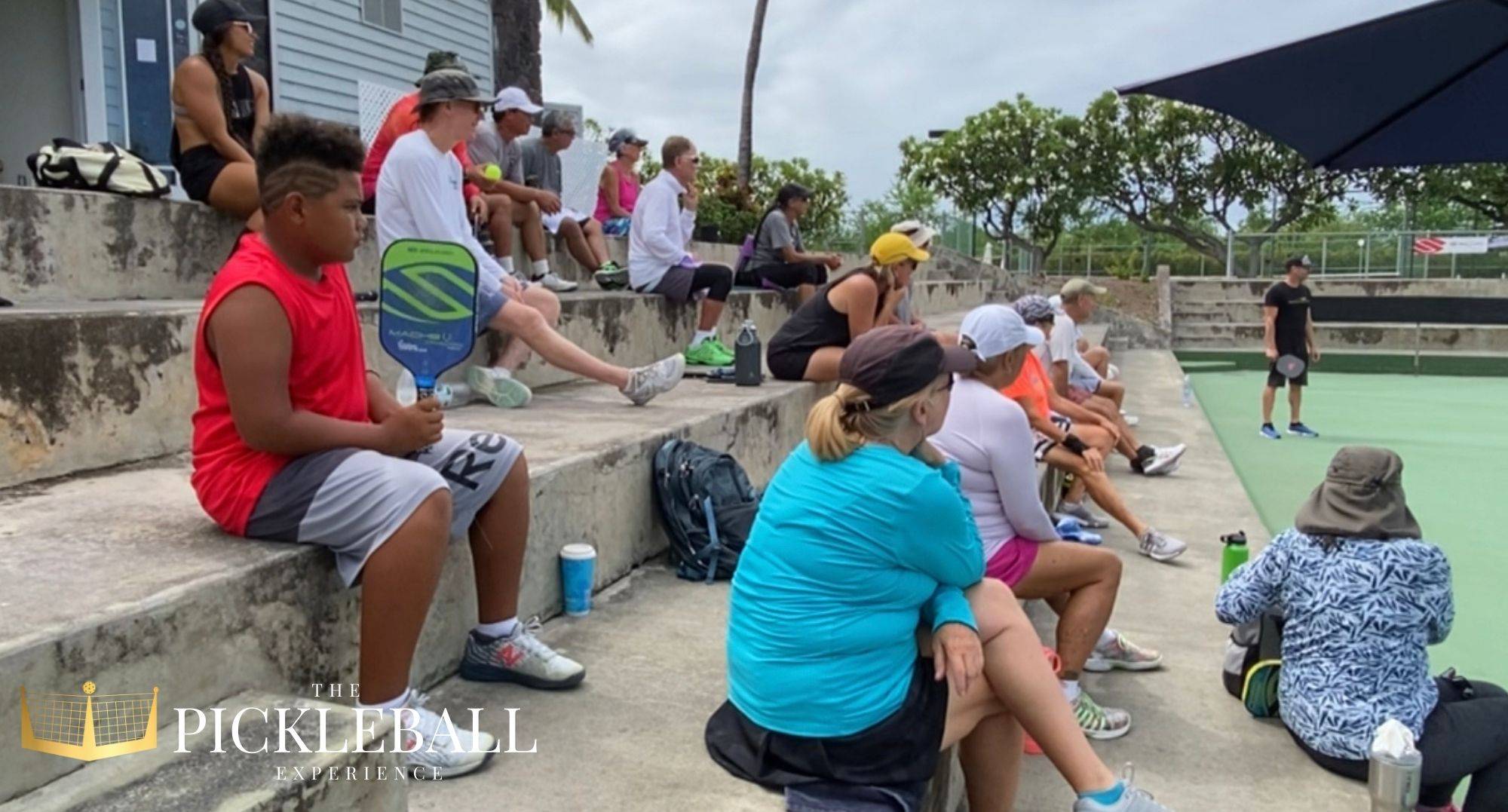 First off… Mahalo for such a fabulous clinic experience
>> Fun..informative.. encouraging..new friends…etc..
>> It was awesome and you 3 are a fabulous team!
Sun


You are all fantastic!
Thank you for your wise, fun, helpful coaching.
Xoxo
Lorella
Big Mahalo to Pickleball Experience for supporting
Holua Pickleball to raise funds and "Say No to Cracks"!
The fundraising tournament was So Fun and a great success!
Aloha,
Sonya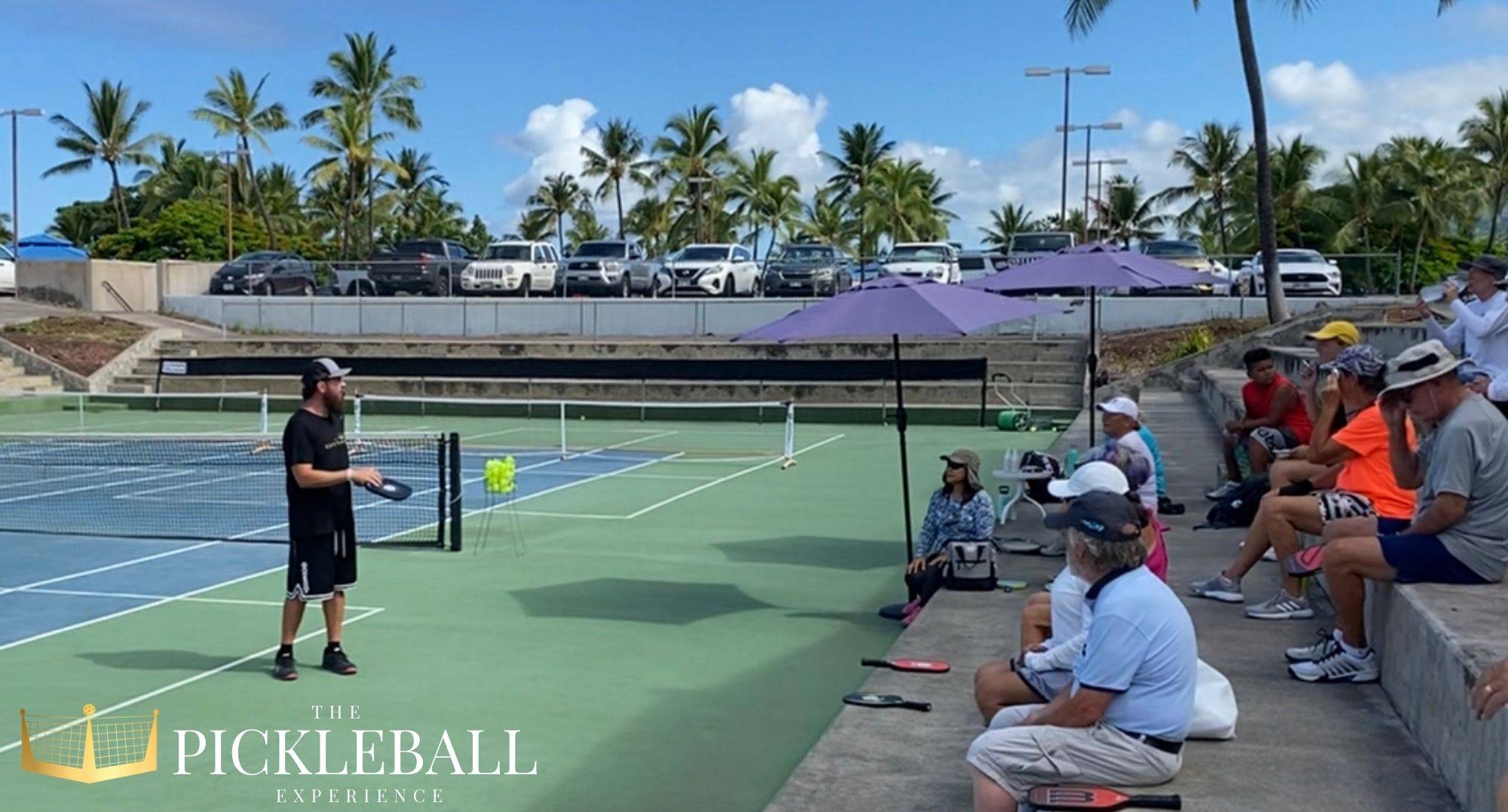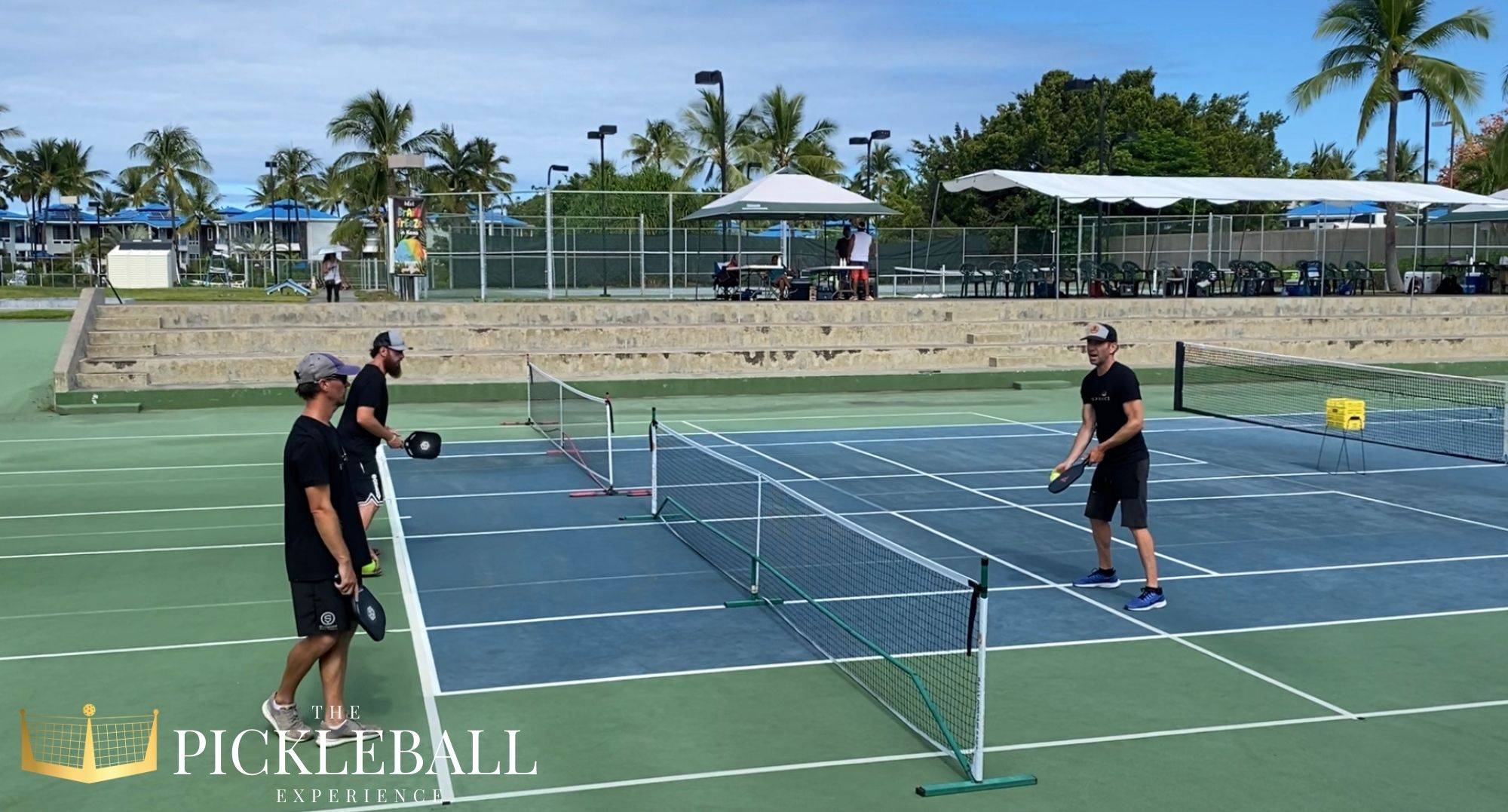 I want to thank you all.
I had 5 great lessons on the courts...
I learned a SHIT TON!
I want to make sure I can incorporate all I've gained from the EXPERIENCE and improve my play on the courts.
I spent so much time with you all I really missed you the last couple of days.
I felt like we formed a family. You all made me laugh and feel a part of the gang.
I made it my mission to make you all laugh as well.
YOU ARE ALL SO GOOD AT TEACHING and keeping it fresh for yourselves. I could tell you all still get joy from working with players no matter what level they are at, and THAT IS NOT EASY!
Love ya ALL,
bernadette
You all gave it that special personalized experience while you were here. I had the privilege getting to know you all on a personal basis and appreciate the individual attention in and out of the clinics. Thank you so much for all the great pickleball tips. More than anything, thanks for the friendship. I look forward to another day on the court with you all.
Aloha

Vince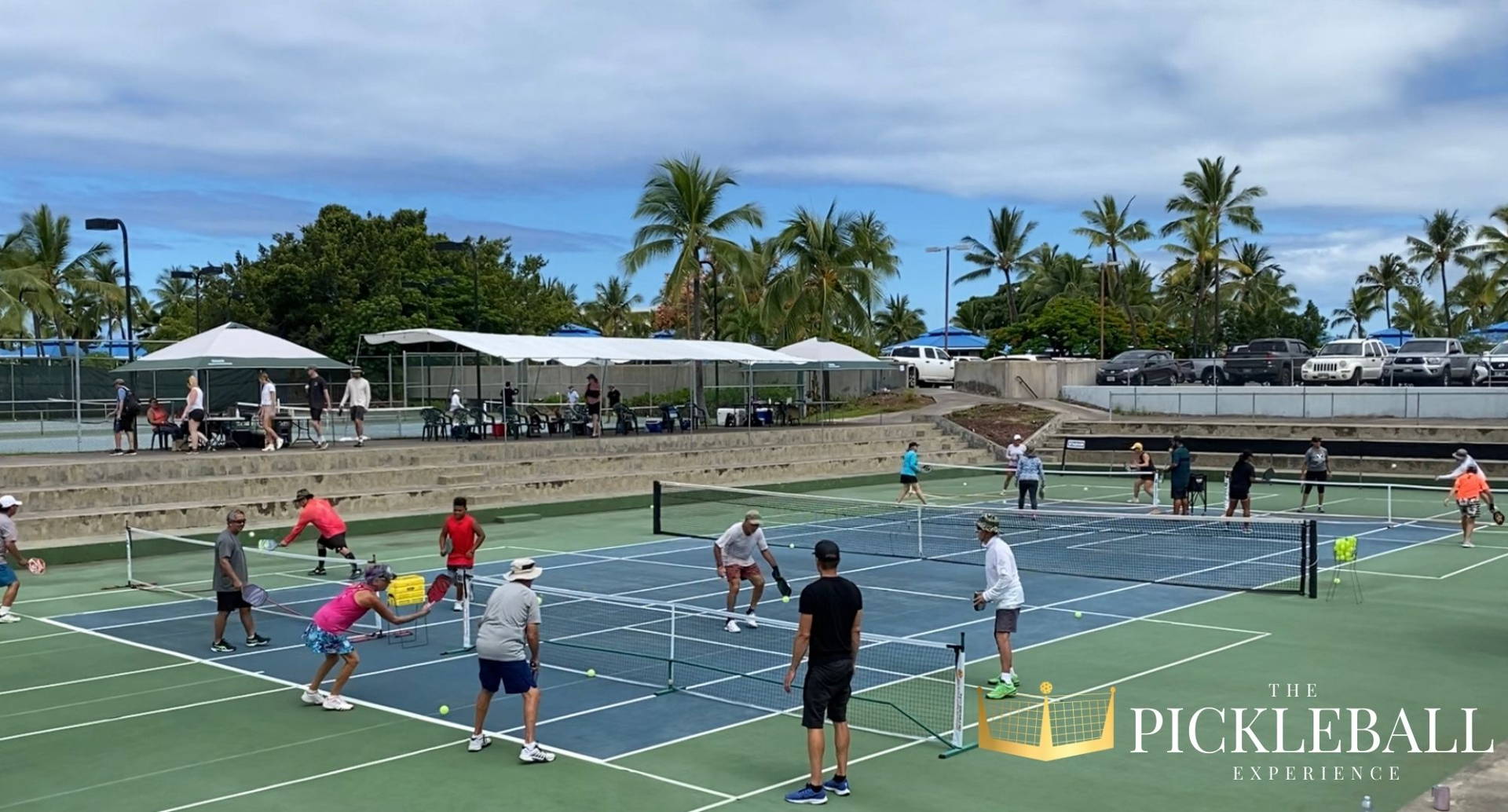 AWESOME!!!!!!
THANK YOU VERY MUCH ........ A GREAT EXPERIENCE FOR TREY AND MYSELF!!!!!!!!!!!!!!
MAHALO FROM TREY AND TONY
Panic mode today tested my agility, pushed me past the level of sweat I've seen in years and absolutely kicked my ass. My legs hurt so bad and it's the best pain I've felt in a long time. I feel more prepared for those panic situations and can't wait to try out my new weapons. Thank you for only making today a 1/2 day. Ha ha. Kidding. Thank you for making today fun.
Jennifer C.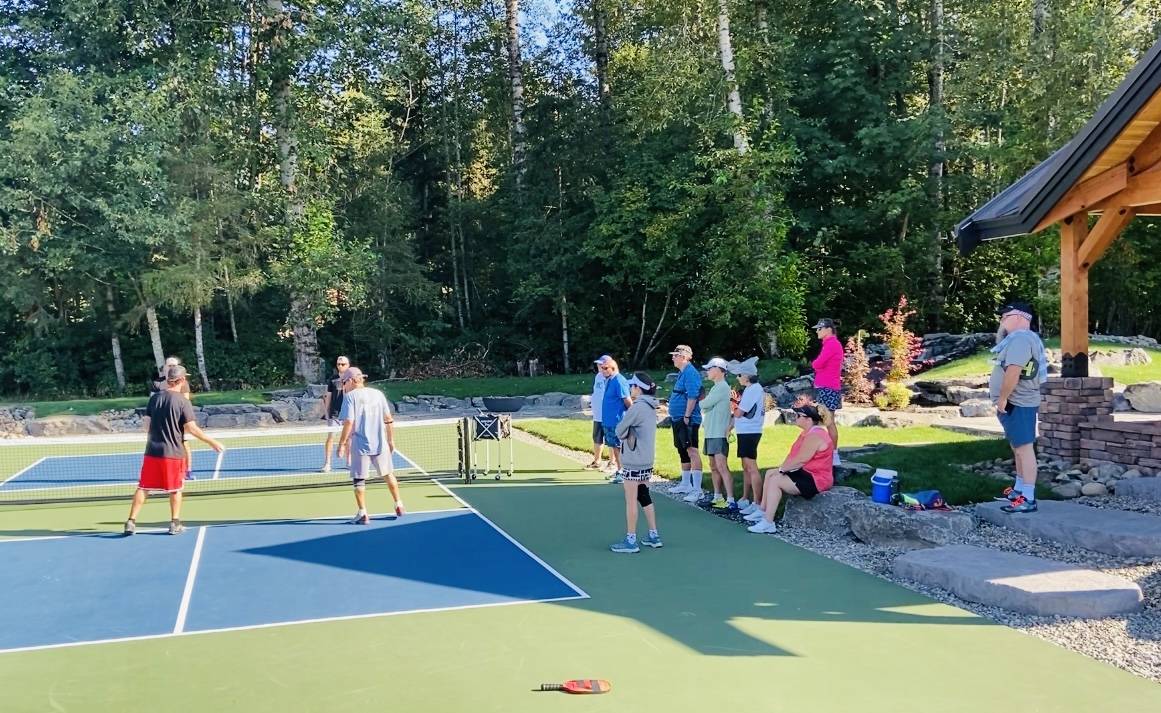 Was at the recent experience out at the Ravensdale Ranch (Sep 3 and 4) and wanted to let you know that it was an illuminating and fun time - great pickleball drilling/games and through it made a few new friends. Even though I was injured on the Friday, and unable to attend on Saturday, I learned more in that one day than any number of other events. It was obvious that Jem, Peter and Brian connected with and inspired everyone. I definitely want to come back to relive (and complete) the experience at the earliest opportunity. Again, thank you for an awesome day!
John R.
BIG HUGE MAHALO!!!!!
Loved the sessions and instruction. Loved the tournament play!!! Had so much fun and learned all kinds of new pickleball skills.
Thank you!!!!
Sue B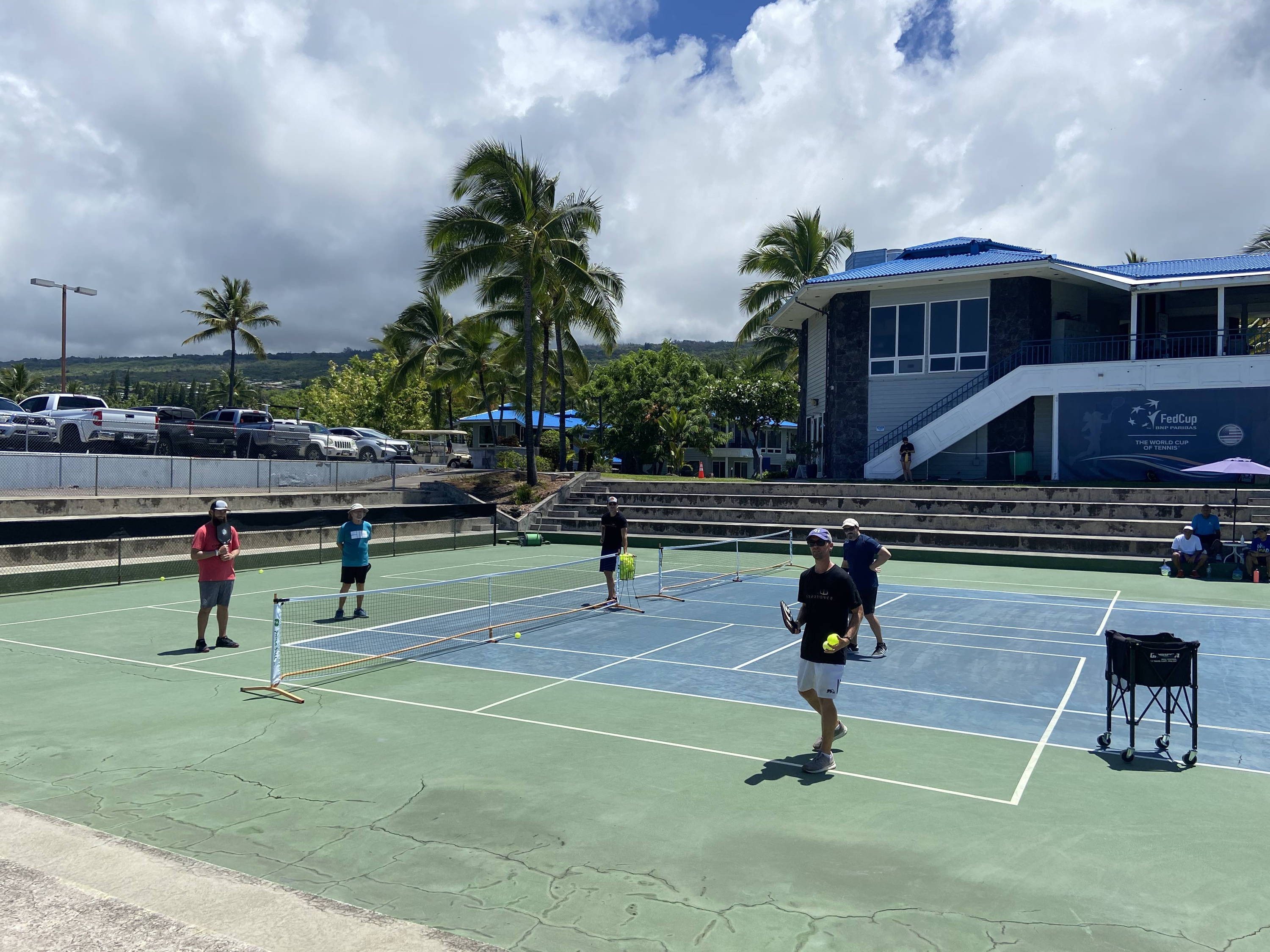 Thank you Jem, Brian and Peter for putting on such an informative, fun and inclusive pickleball workshop here at Holua this past week! The content was well delivered and I felt there was an abundance of personal attention and suggestions offered for improvement. I also thought it was a good value for the money!! I hope we can raise some funds and have fun at the Fund Raising Round Robin tournament this coming weekend!! Tally Ho Mates!!
Dave G
I am grateful for the chance to experience
The Pickleball Experience.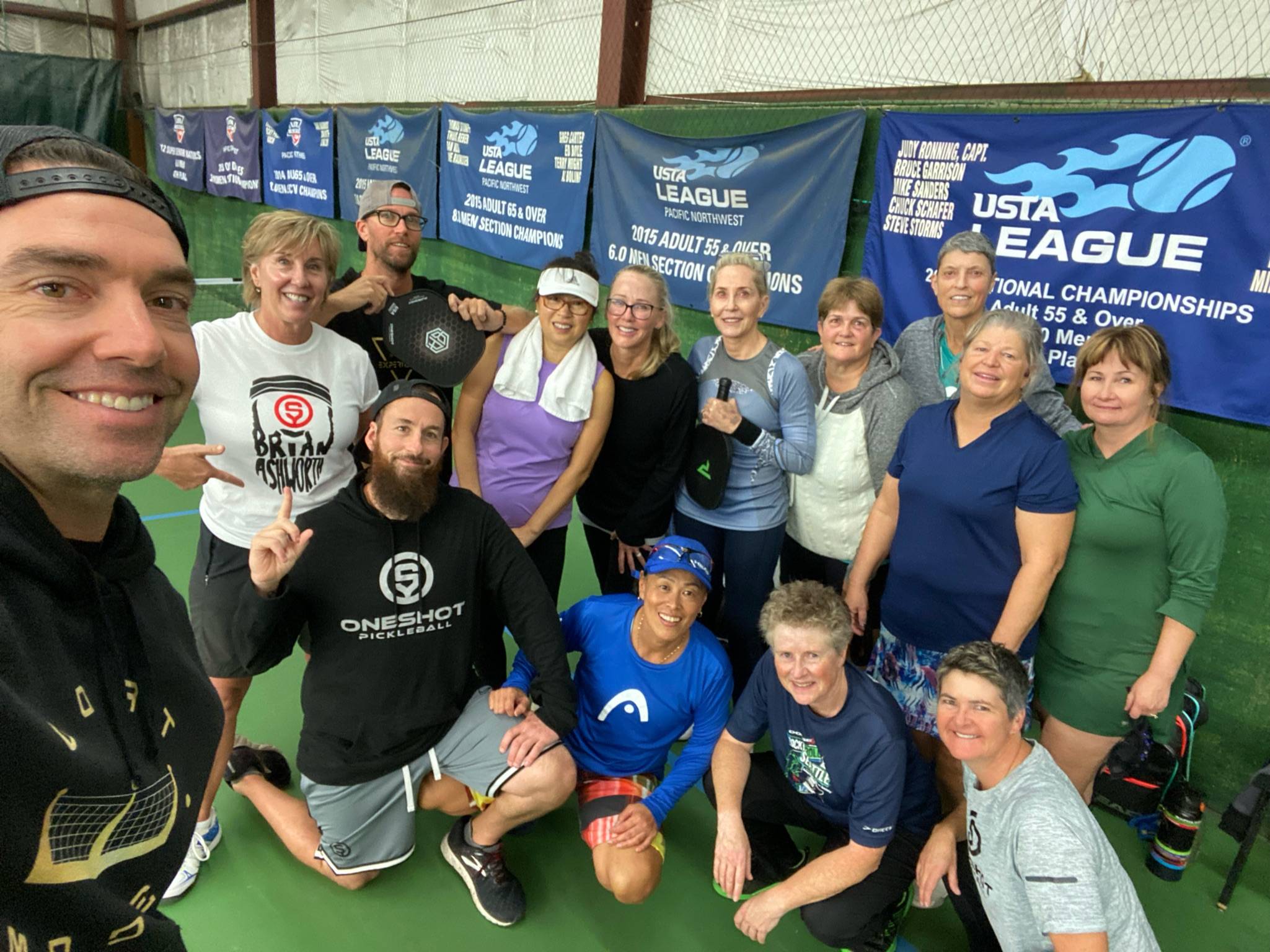 It was great to be with other women of a similar level and see how they play this crazy game. Things I think you do well: you all know the game and play at a high level. I love the different ways that you explain how to do the same shot, your different strategies, and your unique and individual mental game styles or approaches.
Personally, I like that Peter does the intro, Jem demonstrates the skills, and Brian moves around providing personalized instruction and laser-like corrections. It was very friendly and I liked the camaraderie when you joined the group for lunch.
I like that you each play/coach to your strengths. Peter, you are so good at connecting with people and reading them. Amazing judge of character and it's because you have so much depth. Jem, you are a great orator. You enunciate and speak so clearly and calmly. Easy to understand your explanations. Love your demonstrations. Brian, you are like Yoda. The grand master. I valued watching your play, demos, and loved hearing your descriptions. I especially liked knowing your were watching my drills and then loved your corrections that were spot on.
Erin M